Black History & Heritage Outreach
The Black History Heritage Outreach Ministry is an evangelistic approach seeking to share our culture and ideas with the entire Christian Church community. We share planned spiritual and educational programs each year educating the school and church community about African American Saints and the contributions they have made enriching our the Black Catholic faith.
We want to make known the significant contributions that African American people have made over the years by being humble servants of God. There is richness in our Black experience that is expressed through our Catholic faith.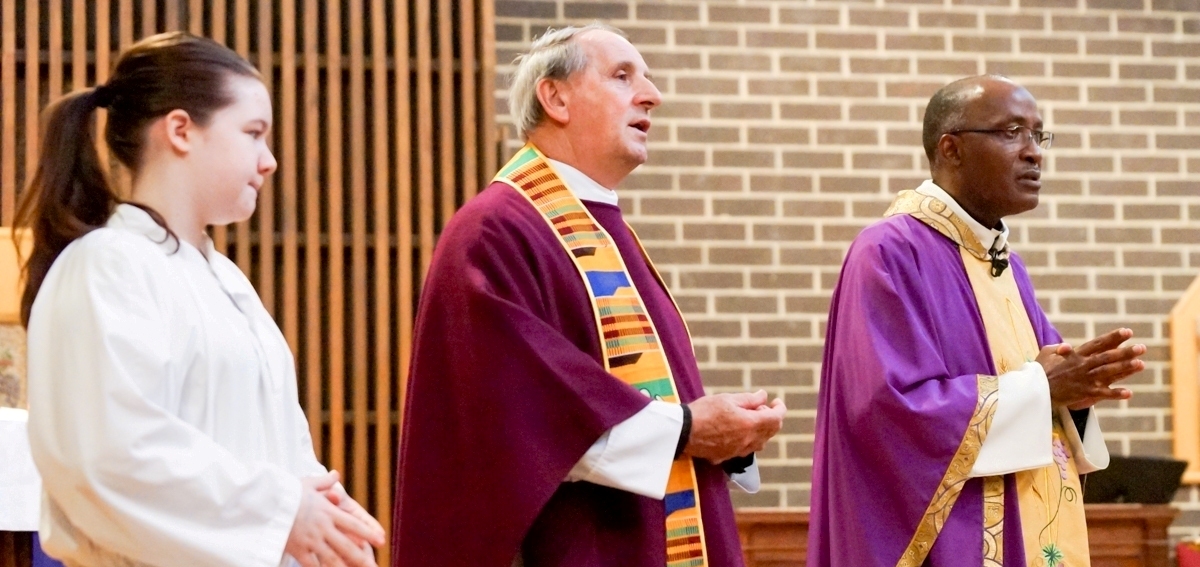 Black History Month is always celebrated at Holy Family with special guest speakers, celebrants and the celebration of the Mass with visiting Gospel Choirs and a potluck community supper.
Members are encouraged to share their spiritual gifts and talents as well as shine a light with the church community. We sponsor annually a Martin Luther King mass, spring bake sale, and support a food booth at Holy Family Fun Family International festival.
Black spiritually is a gift of Joy; this joy is a sign of our faith! Our theme song is: "We've Come this Far By Faith".
New members are always welcome. For more information, please contact co-chairs, Beverly Carroll at cmcbn78@verizon.net, 703-929-4465 or Pat Brooks at pabgrace@mac.com, 703-590-1859.
"Racism to Sainthood' Venerable  Augustus  Tolton
 "I shall work and pull at it as long as God gives me life for I am beginning to see that I have power and principalities to resist anywhere and everywhere I go."
Fr. Tolton was a former slave and the first African American diocesan priest in the United States.  He founded the first African American Catholic parish in Chicago.      Prayer cards and pamphlets will be available in the Vestibule.