Circle of Caring
 Programs for Home Bound and Seriously Ill Parishioners
Sacraments
Our parish priests bring the sacraments of Penance and Anointing of the Sick to home bound and seriously ill parishioners.
First Friday and Sunday Eucharist
Extraordinary Ministers bring communion to home bound, seriously ill parishioners and their caregivers on the first Friday of each month and Sundays, upon request.  Additionally, River Run parishioners are ministered to every Friday and Sunday.
Contact:  (English) Jeannine Evans,
                 (Spanish) Edsson Mazariego 
Friendly Visitors
Volunteers make visits to home bound and seriously ill parishioners. Need to just share the Journey you are on rather than have a visit – Contact: Jeannine Evans,
Card Writing Ministry
Volunteers support home bound and seriously ill parishioners through card-writing. Contact: Mary Alice Combs.
Caregiver Support
The challenges of caring for loved ones can result in caregivers ignoring their own physical, emotional, and spiritual health. There are organizations to help you find support groups.  Contact: Digger Smith, 703-670-8161, ext. 312.
Funeral Liturgy
All the baptized are entitled to the full Rite of Christian Burial.  You and your family will plan and experience the Rite of Christian Burial in three distinct and important parts: The Wake Service, The Mass of Christian Burial, and the Committal.
Contact:  Shirley Suggs.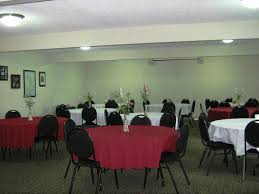 Funeral Reception: Volunteers help bereaved families by offering a reception following the funeral liturgy.
Contact: Shirley Suggs  703-670-3218 or Cathy Kronebusch
Hospice: This program provides spiritual and emotional support for persons with life limiting conditions, and their families, during in-house (hospital) or home based care programs.
Mass of Remembrance
A special liturgy is held on All Souls Day to remember the departed, especially those who have died during that year. 
Contact: Shirley Suggs  703-670-3218 
Parish Health
Parish nurses and special health-related events aim to reduce disease and promote wellness. Events include blood pressure screenings and Walk to Jerusalem.
Contact: Brenda Clark
Senior Adult Group
Fellowship for seniors (over 55) who are single by choice or circumstance (widowed or divorced). This group meets Wednesdays from 11:30 – 2pm.
Contact: Barbara Hayes or Judy Snellgrove  River Run: Mary Clisham